Updated 12/11/2019
Senior Transportation Engineer
Salary: $122,636.80 – $149,052.81 Annually
Hayward California is excited to announce an opportunity to join its progressive and dynamic Transportation Division as the Senior Transportation Engineer. Reporting to the Transportation Manager, the Senior Transportation Engineer will manage the development of the Citywide Multi-modal Improvement Study; provide oversight and management on major strategic initiatives as stipulated by City Council; manage the City's Traffic Management Center; plan, assign and review the work of transportation engineering staff; perform technical evaluations related to traffic operations in the City, including signal system operations, streetlight system operations, management of neighborhood traffic calming efforts; perform complex and advanced transportation engineering related studies; and provide overall support to the Transportation Manager.
---
Updated 11/12/2019
Principal Engineer – Traffic Operations
The Metropolitan Transportation Commission (MTC) is the transportation planning, financing and coordinating agency for the nine-county San Francisco Bay Area. For more information about MTC, visit www.mtc.ca.gov.
San Francisco, CA
$124,198.05 – $157,513.20 Annually
Closing: 12/15/2019
---
Updated 7/21/2019
CHS Consulting Group is seeking talented transportation planners and engineers to join its San Francisco
Office. These senior leadership positions require candidates to have proven business development skills, client
management experience and specific technical expertise. These positions should appeal to individuals looking
for the next big step in their career. We offer excellent salary and benefit packages.
Established in 1998, CHS Consulting Group is a multi-modal transportation planning and engineering firm
offering bold visions and creative strategies. CHS is staffed with some of the most experienced
transportation and traffic engineering professionals in the western United States. We have provided
services to both public agencies and private companies here and abroad.
Seeking Positions for:
Transportation Engineering Manager
Senior Transportation Planner
Senior Transportation Engineer
CHS Job Descriptions PDF and additional information is available at http://www.chsconsulting.net.
---
Updated 4/16/2019
A world class City is seeking world class talent.
The Community: This nearly 40 square mile City is ideally situated in north San Diego County with an approximate population of 110,000. It offers a great climate, beautiful beaches, lagoons and abundant natural open space. World class resorts, family attractions, well-planned neighborhoods, a diverse business sector and a charming village atmosphere combine to create the ideal California experience.
The Branch: The Public Works Branch is responsible for planning, providing and maintaining the infrastructure that supports Carlsbad's excellent quality of life. The branch includes a variety of Departments including Administration, Environmental Management, General Services, Transportation and Utilities. More than 165 full time staff support the branch which has an annual budget of $90 million, along with a total Capital Improvement Program (CIP) budget of over $240 million.
Position: Transportation Director
Salary: $121,128.00 – $179,143.00 Annually
---
Updated 4/9/2019
Assistant/Associate Project Engineer
he person in this position will support the delivery of operational and capital projects on and off of the Caltrans State Highway System. The work involved will be technical in nature in the areas of environmental review, design, right of way and construction, but will also require a contract administration effort including consultant procurement and contracts, cooperative agreements with Caltrans, and coordination and collaboration with Caltrans, Congestion Management Agencies (CMAs), transit agencies, private consulting firms, business and organizations, and other sections within MTC.
Salary: $85,587.01 – $125,143.82 Annually
More details here.
---
Updated 3/27/2019
Assistant Traffic Engineer
The City of Walnut Creek is seeking a collaborative team oriented individual to join its Traffic Engineering Division. This position performs a variety of traffic engineering duties and is an excellent opportunity for an engineer seeking broad experience in traffic engineering.
The Assistant Engineer works in several fields of traffic engineering and performs a variety of duties, including but not limited to performing traffic studies, preparing and implementing signal timing, reviewing development plans, preparing plans using Civil 3D software, plan and specification development, database management, plan review, and issuing permits.
Salary: $95,991.74 – $115,949.86 Annually
More details here.
---
Updated 3/14/2019
The City of Fairfield is currently seeking to fill an Engineer position within the Transportation division of Public Works Department. Placement and salary will be based upon candidate qualifications and complexity of duties performed. There is currently one vacancy; however, an eligibility list will be established. The Deadline to apply is 4/22/2019 at 5:00pm.
An excellent benefits package is offered, including:
Scheduled salary increases of 4% in July 2019 and July 2020
CalPERS pension eligibility (2.5% @55 for classic members or 2% @ 62 for new PERS members)
Generous contributions to medical, dental, and vision plans
In addition to vacation and sick leave, 144.86 hours of personal leave annually, which is 100% cashable
City paid retirement health savings contributions and life insurance
City paid deferred compensation contribution 8.24% (mandatory employee contribution is 4.10%)
A 9/80 work schedule with every other Friday off
More info is available on the web, and the job posting flyer.
---
Updated 2/8/2019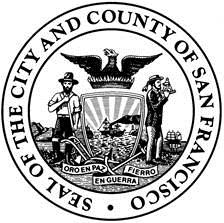 The San Francisco Municipal Transportation Agency is currently recruiting to fill a 5241 Engineer (Transportation) position.
POSITION DESCRIPTION:
The mission for Livable Streets is to create safe and inviting streets and sidewalks for all who walk and use a bicycle, focusing on projects that advance San Francisco's Vision Zero commitment to eliminate traffic deaths in San Francisco by 2024. This work unit is responsible for delivering bicycle, pedestrian, and traffic calming projects in conjunction with other departments, including Departments of Recreation and Park, City Planning, and Public Works on time and within budget. These projects require a heavy emphasis on teamwork and consensus-building within the Agency, stakeholders, and with elected officials, as well as a thorough understanding of how bicycle and pedestrian projects affect safety, transit, accessibility, and traffic operations.
Under general direction, the engineer is responsible for managing a team within the Livable Streets Subdivision of Sustainable Streets, with a focus on traffic signal design and implementation that supports high-quality and often innovative bicycle, pedestrian, and traffic calming projects. The engineer will have the following core responsibilities:
• Oversees and manages a team of 3-5 Livable Streets staff responsible for the development of signal designs and timing plans, particularly for protected bikeway designs. The team will provide technical and engineering services for new and modified traffic signals for streetscape and spot improvement projects to ensure that all projects adhere to SFMTA agency standards and engineering and safety best practices.
• Provides guidance on the development of local traffic signal design guidelines, particularly for innovative and experimental designs that are not included in existing national manuals or guidance.
• Leads a team that designs and delivers high-priority bicycle and pedestrian safety projects that support San Francisco's Transit First and Vision Zero goals.
---
Updated 1/7/2019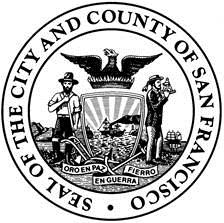 The City and County of San Francisco is seeking student interns for various engineering and architecture disciplines, to provide support to in-house Engineering · Architecture · Landscape Architecture · Planning · Surveying · GIS · IT staff. The City Departments that employ interns are the Airport Commission (SFO), Department of Building Inspection (DBI), Department of Technology (DT), Municipal Transportation Agency (MTA), Port of San Francisco (Port), San Francisco Public Utilities Commission (SFPUC), Public Works, and Recreation and Park Department (RPD). Interns will gain on-the-job experience under the guidance of experienced professional engineers, architects, planners and surveyors. Interns will participate in various activities in the respective City Departments.
Positions may be available in the following Areas with Applications due by 2/13/2019:
Architecture
Geographic Information System
Storm Water Management
Biology/Natural Resources
Hydraulics
Structural Engineering
Chemical Engineering
Information Technology
Surveying
Civil Engineering
Landscape Architecture
Traffic/Transportation Engineering
Computer Science/Information Services
Mathematics
Traffic/Transportation Planning
Construction Management
Mechanical Engineering
Utilities Engineering
Electrical Engineering
Planning
Water Resources
Environmental Engineering
Project Management
| | |
| --- | --- |
| Starting Salary: | $28.3625 per hour ($2,203 Bi-weekly salary) |
Learn More:
---
Updated 1/2/2019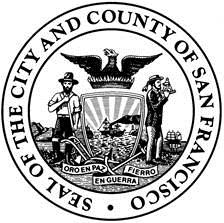 The San Francisco Planning Department is currently recruiting to fill a 5502 Project Manager I
(permanent exempt) position in our Citywide Division. Under the general direction of the Transportation
Planning Manager and in close coordination with the Mayor's Office, the Project Manager acts as the
City of San Francisco's coordinator for the implementation of the Railyards and Benefits Study (RAB).
The RAB study concluded in September 2018 with the adoption of a preliminary preferred alignment for
Caltrain and High Speed Rail (HSR) into the Salesforce Transit Center via Pennsylvania Avenue. The
selected candidate will be expected to advance the work in order to achieve and maximize the potential
benefits identified in the RAB Study.
The Project Manager's primary responsibility is to act on the City's behalf in numerous planning, design,
engineering, and environmental studies that will proceed in parallel, while coordinating potential land
use changes that are anticipated. In addition to coordinating and leading work within the city, the
Project Manager will be the City's staff representative to the Transbay Joint Powers Authority (TJPA),
Caltrain, Metropolitan Transportation Commission (MTC), California State Transportation Agency
(CalSTA), and the California High Speed Rail Authority (CHSRA) to ensure alignment of various studies
and projects in order to support San Francisco's current and future development and transportation
needs, which rely heavily on the expansion of rail service. The variety of work includes area planning,
site and station development, infrastructure engineering, rail planning, environmental review and
transportation network integration.
The primary responsibilities of this position include: 1) coordinating with multiple agencies and
integrating community and stakeholder input into various transportation and development planning,
design, and/or engineering efforts; 2) providing strategic input to rail planning, analysis, operations,
and/or environmental documents; 3) leading a Planning Department study to upgrade and/or relocate
the 22nd Street Caltrain station; 4) acting in support of future land use studies in the 4th and King
District based on an understanding of current and future rail operations; and 5) actively participate in
the Citywide Department's management team and manage, mentor, and grow staff that may be
assigned to this body of work.
The Project Manager leads a project team of City staff and consultants; effectively coordinates with staff
from city, regional, state and federal agencies; gathers, analyzes and interprets data; reviews and
prepares complex technical reports; represents the City in public meetings; acts as a technical advisor on
all studies; and performs related duties as required.
The link to the job announcement and application process is below. The final file date for this position is
Thursday, January 17, 2019, at 5:00 PM.
More details here.
---
/